Adfinis receives the HashiCorp EMEA Focus Partner of the Year Award
Adfinis, a leading global IT service provider for Open Source solutions, is thrilled to announce that they received the 2023 HashiCorp EMEA Focus Partner of the Year Award.
Adfinis was recognized for its excellent HashiCorp expertise, the willingness to go the extra mile, and the customer-centric focus with which it regularly exceeds customer expectations. As a pivotal global implementation partner for HashiCorp, Adfinis showcases unparalleled proficiency across the entire suite of HashiCorp products, including Vault, Terraform, Consul, and Boundary. With numerous product certifications and extensive experience, Adfinis' competencies speak volumes about its capabilities and commitment to delivering exceptional results.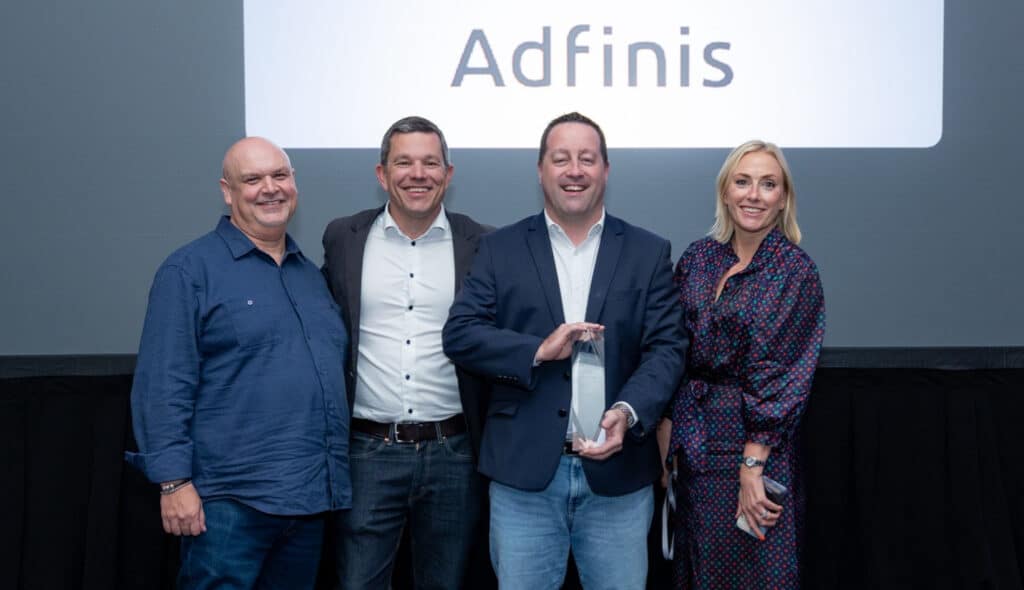 'We are thrilled to receive the HashiCorp Focus Partner of the Year Award, a testament to our global impact, especially in the EMEA region. This honor reflects our commitment to excellence and the strength of our collaboration with HashiCorp. As a hyper-specialized partner, Adfinis has consistently delivered cutting-edge solutions, fostering significant growth and innovation. We're proud of this international recognition and look forward to continuing our successful journey with HashiCorp.'
– Michael Moser, CGO Adfinis
The HashiCorp Partner of the Year awards honors exceptional partners within the HashiCorp Partner Network for their enduring commitment to building integrations for the HashiCorp suite of multi-cloud infrastructure automation products, which enterprises around the globe use.
'Thousands of companies use HashiCorp to provision, secure, connect, and run cloud infrastructure for their most important applications. Adfinis is a key ecosystem partner, and we are thrilled to recognize their contribution with the HashiCorp EMEA Focus Partner of the Year. I am excited to continue our collaboration with Adfinis so that together, we can help our customers realize the full value of our combined solutions.'
– Leon Jones, VP, Worldwide Partner Ecosystem at HashiCorp
HashiCorp provides infrastructure automation software for multi-cloud environments, enabling enterprises to unlock a common cloud operating model to provision, secure, connect, and run any application on any infrastructure. HashiCorp tools allow organizations to deliver applications faster by helping enterprises transition from manual processes and ITIL practices to self-service automation and DevOps practices.