Celebrating Our Accomplishment: Adfinis Awarded GitLab Services Partner of the Year for EMEA
We are delighted that Adfinis has been honored as GitLab's EMEA Services Partner of the Year 🎉 🚀 
This recognition shows our commitment to excellence and the good work Adfinis and GitLab have done together. Adfinis has established itself as a leading service provider of Open Source solutions, serving a diverse customer base across Switzerland, Germany, the Netherlands, Australia, and beyond. Our ethos is deeply rooted in promoting sustainable and reliable IT solutions, a mission we advance through active participation in the Open Source community.
Our partnership with GitLab has led to a wealth of synergies, and this award reflects our common goal of moving forward. As we revel at this moment of accomplishment, we also extend our gratitude towards GitLab for this recognition and our dedicated team, whose relentless efforts have played a pivotal role in achieving this award.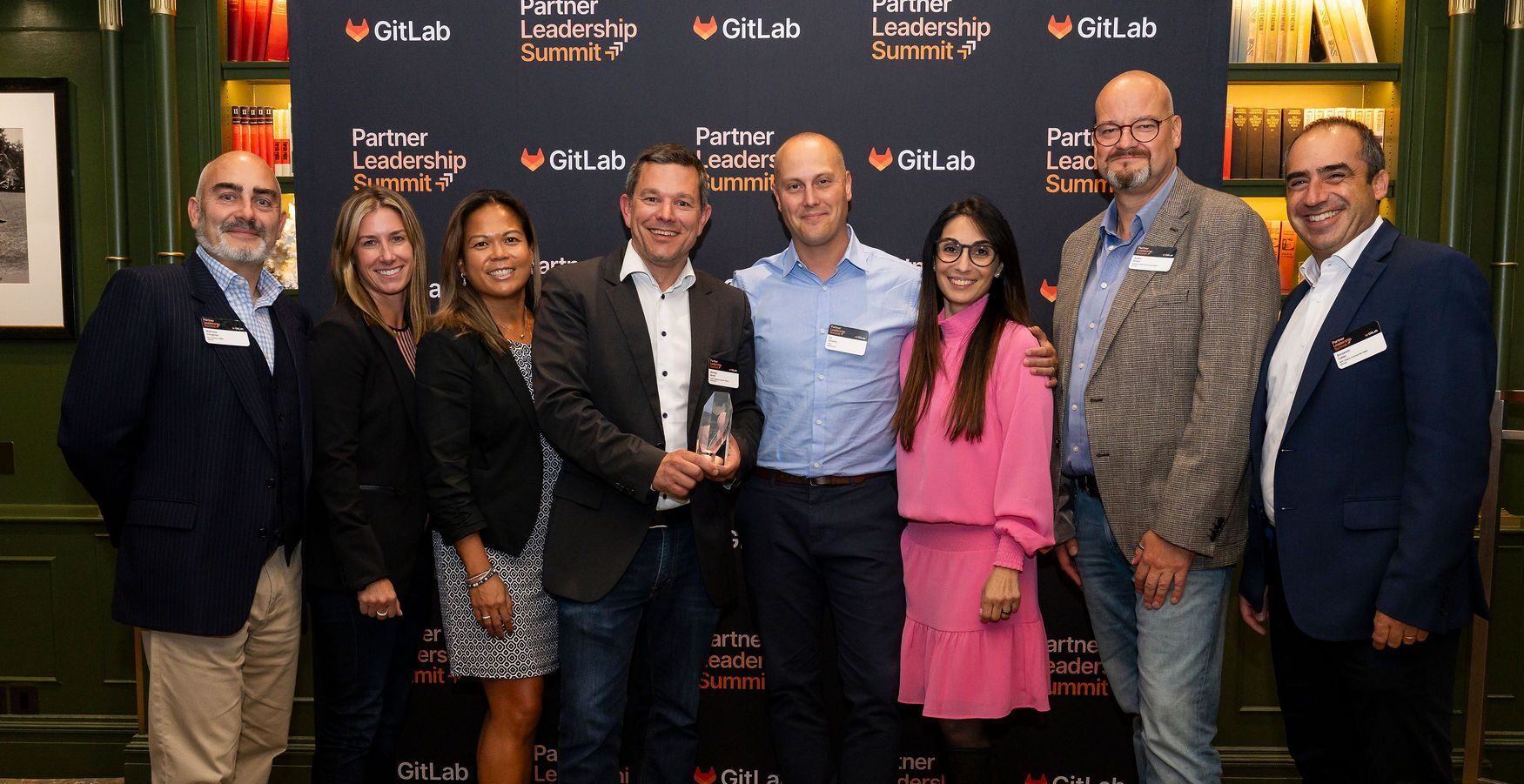 Fostering Excellence Together
The partnership of GitLab and Adfinis is rooted in a shared vision: we believe in empowering teams using best-in-class tools to innovate faster and build better and more secure results using open technology.
The core of our success, leading to the GitLab Partner of the Year award, lies in our skilled and committed team. Our GitLab certified Engineers, Project Managers, and Trainers have continually showcased exemplary expertise and commitment. Their ability to stay ahead of GitLab product releases and adapt quickly to new features and innovations has been remarkable. Their efforts have contributed to successful project deliveries and significantly enriched our collaborative DevSecOps journey with GitLab. 
We greatly thank our team, whose dedication has been crucial in earning this prestigious recognition. Their efforts have enabled us to deliver exceptional value to our clients, strengthening our stance as a leading GitLab services partner in the EMEA region. With such a capable team, we're optimistic about the journey ahead, aiming for more significant milestones in our collaborative ventures with GitLab.
Our thanks also go to the people we work with at GitLab, who support us and push us to go the extra mile and foster customer obsession. Thanks, Melani, Gaura, David, Ilaria, René, Andre (you know who you are) – you are all part of our joint success!
Tailoring Solutions to Drive Innovation
With its unique features, GitLab boosts a culture of continuous improvement and innovation. As a unified platform, GitLab offers a wide range of features to make the life of dev teams easier and support them in their day-to-day work. From first-class project management capabilities to perfectly integrated CI/CD pipelines and best-in-class security and compliance features, GitLab has everything teams need to be efficient and innovate fast.
The now-included AI capabilities contribute even more to getting work done quicker and with higher quality.

At Adfinis, we take great pride in our ability to tailor these features to meet the distinct needs of our clients, thereby driving their DevSecOps practices to new heights. 
Our Managed Services offering for GitLab stands as a testament to this capability. It is designed for organizations keen on leveraging the on-premise advantages of GitLab without the accompanying maintenance concerns.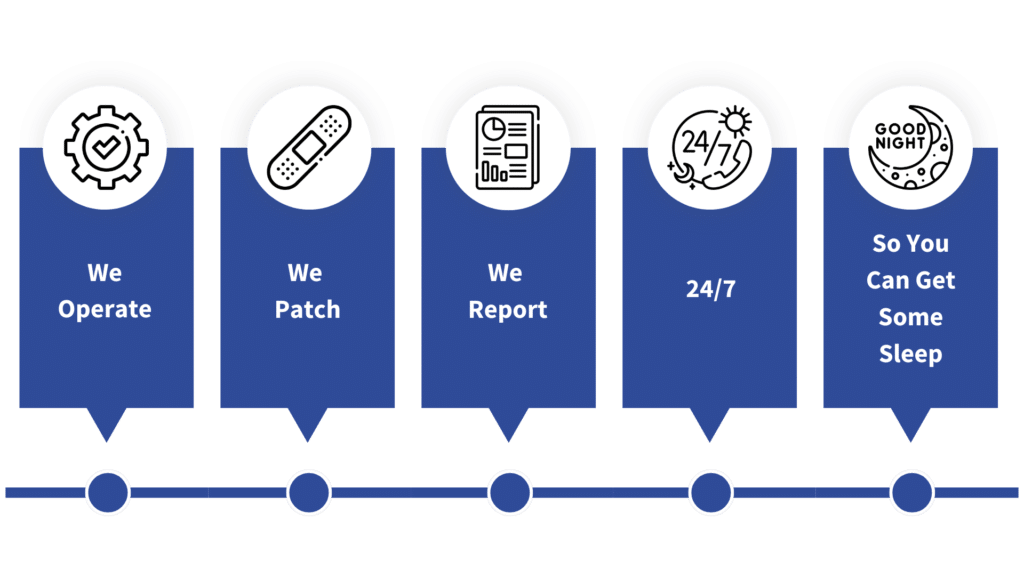 Our GitLab-certified engineers excel in tailoring GitLab solutions, ensuring a smooth integration with our clients' existing workflows. This custom approach helps organizations speed up their DevOps journey, streamline processes, and enhance their software delivery in terms of speed and security. Our in-depth understanding of GitLab's framework, coupled with a keen eye for aligning its features with our customers' objectives, has successfully delivered robust and reliable solutions to the needs of modern enterprises across the EMEA region. With a deep understanding of GitLab and DevOps philosophies, we provide comprehensive solutions to enhance operational efficiency and quicken your DevSecOps journey. 
Reinforcing Our Commitment to GitLab and Open Source Excellence
Being named GitLab's EMEA Services Partner of the Year isn't just an accolade. It reaffirms our commitment to GitLab and the collaborative projects we've tackled together. Our journey with GitLab has been an enriching experience that has continually enhanced our ability to deliver innovative and reliable IT solutions.
Melani Ross, the Director of Professional Services at GitLab, graciously acknowledged this synergy: 
We appreciate the Adfinis partnership and are thrilled to collaborate on joint customer projects. Thanks to their broad Open Source experience and their team of certified GitLab professional service engineers, Adfinis has the necessary expertise to support our customers in planning, implementing, and operating GitLab to enhance their DevOps workflow.
Adfinis remains true to our dedication to investing in GitLab, continually building upon our professional services capabilities, and nurturing a team of highly proficient DevSecOps engineers. We aim to remain at the forefront of driving innovations within the GitLab ecosystem and the broader Open Source community. Together with GitLab, we are excited about the endless possibilities as we explore new horizons in delivering exceptional value to our clients across the EMEA region.
Get Started with Our GitLab Solutions Today!
Ready to leverage the power of GitLab for your projects? Our team of certified GitLab professional service engineers is here to guide you on your DevSecOps journey. Whether you need assistance planning, implementing, or operating GitLab, we have the expertise to support your needs.
Contact us today to learn how we can tailor GitLab solutions to meet your organization's specific requirements and drive your projects toward success.