We visited Washington D.C. with the chameleon and saw a lot of exciting things at the annual SUSECon and above all, experienced the Open Source spirit.
The infectious mood, the proximity to SUSE management, the large number of techies, but also the way in which SUSE presents itself are just some of the reasons why the SUSECon is one of the best IT conferences there is – but have a look for yourself.
Rock'n'Roll Baby!
Not taking oneself too seriously and spicing up a conference with the necessary pinch of humour is one thing, but playing a cover of R.A.T.M. at the end of the keynote is in a completely different league: Coding in the Name of – Rage Against the Machine Parody – yay, this is how it should be! 😀
As in previous years, SUSE again created a relaxed atmosphere, in which conference participants did not feel as if they were in a sales show where the only objective was to demonstrate size. The conference goodies (Raspberry Pi 3 with pre-installed SLE), the visit to the Nations Air and Space Museum and many techie talks also demonstrate that technology continues to be the main focus of the boys and girls from Nuremberg.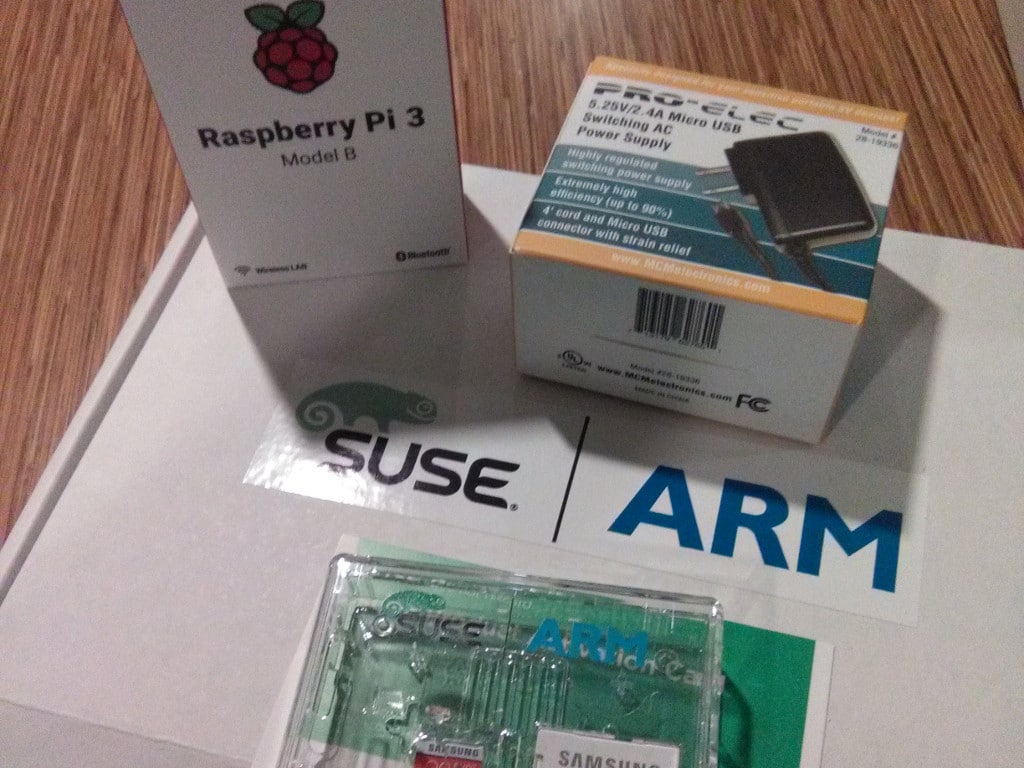 Announcements
Naturally, announcements were also given pride of place. The following new topics were particularly exciting for us:
Acquisition of OpenAttic
With the OpenAttic merger, SUSE has announced the first acquisition of a technology company in its history of over 20 years and has stressed that further strategic acquisitions are being considered.
SUSE Enterprise Storage 4
SUSE has announced SES4, with the prospect of:
Production-ready CephFS
Integration of the first part of the OpenAttic management solution
Announcement of DeepSea which will provide OSDs, MONs, iSCSI Gateways, etc. provisioning via Salt in the future
ARM support
CaaSP and Kubernetes (k8s)
Among others, Kubernetes was also omnipresent in Washington, which apparently has now also found its way into the SUSE portfolio after some delay. The in-house OpenStack distribution SUSE OpenStack Cloud 7 can directly deploy a Kubernetes cluster using Heat templates.
With CaaSP (Container as a Service Platform), SUSE has also announced a solution which will combine Kubernetes, Docker and an in-house MicroOS that is based on SLE.
Saltify all things
The Salt solutions also had a strong presence. SUSE uses Salt in more and more areas and there is no doubt that Salt has come to stay. The speech by Thomas Hatch (Founder and CTO of SaltStack), in which the architecture and benefits of Salt were highlighted very skillfully, was one of the best speeches we have seen in the past few years.
SLE SP2
SUSE has also announced SP2 for SLE 12 – our highlights here are the support for 64Bit ARM as well as NVDIMM. HP has already announced servers with NVDIMM – exciting times ahead! 🙂
MSSQL on SLE
Microsoft also attended the SUSECon and the presentation from Redmond was extremely impressive. Tommy Mullaney publicly presented MSSQL on SLE for the first time!
The most important key data:
Installation using standard packages, MS offers repositories directly
Management via systemd
Command line tools for management are all available under Linux
Microsoft will also offer MSSQL as a Docker container
MS will provide the same support for Linux as for Windows
From a technical perspective, Microsoft is using the same technique as WSL, just in the opposite direction. This means that the binaries under Linux are identical to those under Windows and a layer translates the syscalls. Apparently, the performance impact is so small that there is no noticeable difference.
Now, the only question that remains is how long it will take until Microsoft also offers Exchange, AD and IIS for Linux. 😉
Conclusion
SUSECon is not just any conference – SUSECon is a great get-together of a balanced mix of techies, decision makers, trainers, docu heroes, partners, press, and much more.
An outstanding technical standard, plenty of humour, great conversations, good food, rubbing shoulders with execs, free certifications and much more. Down to earth or in short: a conference from which others could learn.