Harness the Power of Open Source with Adfinis
Adfinis is a leading international service provider of Open Source IT solutions with over 20 years of operational excellence. Our enduring commitment drives us to deliver sustainable and reliable IT solutions, underpinned by our in-depth involvement in the Open Source community.
Why Adfinis is the partner you are looking for

24/7 Service
We are available 24 hours a day, 365 days a year. With the Adfinis SLA, you can count on short response times and professional help so you can focus on your core business. Our security response team ensures your infrastructure gets vulnerabilities patched in time while our on-call team picks up alerts directly from the monitoring or via phone call and immediately starts troubleshooting in case a system fails.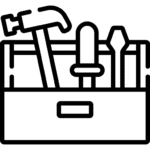 Tool and Platform Agnostic
Since we are tool-agnostic, we can help you regardless of how your ecosystem is built up.
Whether your organization is advanced or just starting, we'll meet you where you are. We'll work together to create a unique journey tailored to your needs and goals.
Security Above All Else 
Our customers are primarily organizations with high-security requirements, for example, banks, insurance companies, and public authorities. Adfinis offers expertise in assessing your security landscape, implementing robust security tools, providing Shift Left and Zero Trust guidance, and facilitating threat modeling and penetration testing in collaboration with trusted partners.

Open Source and Transparent 
Our core philosophy centers on open and inner source principles. We contribute to the open-source community, fostering sustainable and reliable IT solutions through transparency and openness. Cloud
Adfinis offers a streamlined path to the cloud through collaboration with professional partners. Our experts help choose the right tools, establish cloud standards, and let you focus on your core business. Adfinis specializes in Cloud Discovery, Infrastructure as Code, and Kubernetes Platforms, with a strong foundation in Linux and early Kubernetes adoption. We offer 24x7 support and managed services, making your Cloud Journey a successful pathway. Automation 
Adfinis brings over a decade of experience in automation, specializing in Ansible, Terraform, Red Hat Satellite, and SUSE Manager for robust infrastructure management. We focus on accelerating time-to-market by streamlining IT tasks and offering efficient automation solutions, ensuring reliability and efficiency. Developer Experience
Adfinis understands the needs of developers and is committed to helping you create an IT environment that promotes developer satisfaction, productivity and effectiveness. With our expertise in open source and inner source practices, code management, CI/CD processes and our exceptional fully managed Linux desktop service, your developers, engineers and scientists will appreciate working with our experts. Security
Adfinis is your compliance partner, streamlining workflows and bolstering security through tailored DevSecOps solutions. Our services encompass security assessments, tool implementations, Secrets Management, Shift Left, Zero Trust practices, and together with trusted partners we also offer threat modeling, and penetration testing. Our Vault Adoption Trail program accelerates Vault platform setup, and with our 24x7 SLAs we also ensure your infrastructure gets security vulnerabilities patched in time. Digital sovereignty
Adfinis empowers you to embrace digital sovereignty by offering open-source solutions. This approach provides complete control over your data and infrastructure, whether on-premise or in a regulated cloud. Our 24x7 global platform management and strong vendor partnerships ensure a reliable path to digital sovereignty with ongoing support and robust platform knowledge. Forms and Workflow
Adfinis accelerates digital transformation by streamlining paper-based processes. They conduct thorough assessments to identify opportunities for digitization, offering guidance and using cutting-edge tools to optimize operations. Adfinis specializes in digitalizing paper-driven processes, with expertise in Form and Workflow Discovery, Vertical Prototyping, and a commitment to open-source solutions like the OSS project Caluma.
What our customers say about us
The consolidation of our developers' requirements and the definition of a solution that complied with the security specifications were the biggest challenges in this project. We were looking for a reliable Linux partner to help us with this, which we found in Adfinis. 
The collaboration has had many advantages: The engagement and passion, perfectly paired with an ambitious and realistic vision has been determinant to provide a solid architecture, as well as a very strong sense of ownership and accountability, understanding the market trends and Roche's processes and requirements to define the mid to long term approach
Björn Fischer, Head Development Container Platform, Helvetia
Ignacio Muñoz, Product Owner, Roche 
Our partners 
We work together with partners like GitLab, HashiCorp, Red Hat and SUSE and help our customers from the first step to the optimal solutions. This includes everything from planning to integration, as well as 24/7 monitoring and operation of their systems. 
Thanks to the diversity of our partnerships, we can respond specifically to the individual wishes and requirements of our customers and offer high-quality solutions.