Further solutions from our partners.
Building on our infrastructure solutions, we maintain close partnerships with vendors of well-known open source products to provide you with a solution stack that you can trust thanks to the open source code and for which you will receive enterprise-level support as usual.
The on-premise DevOps platform
GitLab is the modern, on-premise solution that gives developer teams all the tools they need to implement DevOps workflows from a single source.
From planning to managing code to pipelines for testing and deploying builds, GitLab offers everything a developer's heart desires.
Its clear and intuitive interface helps developer teams focus on their core work. Numerous interfaces allow you to automate recurring processes or easily connect external tools. It has never been easier to integrate the development processes more seamlessly into the existing IT infrastructure and to simplify the work of the developer teams.
With GitLab, you can rely on a secure on-premise solution that helps your teams achieve their goals faster and ensures that code that needs to be protected does not leave the IT environment throughout its lifecycle.
Adfinis has been using GitLab itself for years and is the perfect partner to support you in planning and operating Gitlab in your IT organization.
GitLab Key Features
Complete DevOps lifecycle solution for on-premise use

Tools for planning & code creation, issue tracking, testing & release management, as well as operational monitoring

Numerous interfaces for easy integration into existing environments

Intuitive and clear to use
Complete solution from a single source
GitLab combines all of the essential tools that modern developer teams need to get from project planning and code management to testing and deployment.
This ensures a consistent way of working without changing systems, increasing efficiency and productivity.
Intuitive, clear and easy to integrate
GitLab is a solution designed to accelerate workflows and places great emphasis on an intuitive and straightforward user experience. Thanks to its open interfaces, Gitlab can easily be combined with other systems, making it the central hub for DevOps activities in your organization. Thanks to its open interfaces, GitLab can easily be combined with other systems, making it the central hub for DevOps activities in your organization.
Collaboration platform without compromise on data protection
Cloud storage and online collaboration platforms are very popular, but there are uncertainties regarding data protection, as data is usually outsourced to a third party provider.
Nextcloud is the perfect solution for organizations that do not want to miss out on the benefits of such solutions, but want to keep control of the data at all times and thus maintain digital sovereignty.
Easily extensible, Nextcloud is the platform to implement cloud storage, collaborative working, chat and video telephony and much more, on your own cloud environment.
With our experience in planning, implementing and operating large Nextcloud installations, we are the perfect partner to work with your team to implement the collaboration solution that fits your needs perfectly.
Nextcloud is one of the most popular open source collaboration platforms and is used worldwide to implement secure and trusted cloud storage. We maintain a long-standing partnership with Nextcloud and ecosystem partners such as Collaborato provide you with all the ingredients for a successful implementation from a single source.
Nextcloud Key Features
Cloud storage and collaboration platform

Digital sovereignty without vendor lock-in

Numerous extensions

Desktop, tablet and mobile support
Cloud storage and collaboration platform
Nextcloud can be enhanced with useful functions through numerous extensions. Collabora Online extends the solution, for example, with a browser-based office suite and Nextcloud Talk enables chat and video conferences.
Device independent, without vendor lock-in
Your own Nextcloud instance can be integrated on all common devices (desktop, tablet and mobile / Windows, Linux, Mac). This gives you access to your most important data in all situations and you are not bound to a specific manufacturer or provider. Digital sovereignty has never been easier thanks to Nextcloud.

Oracle to PostgreSQL Migration
Many organizations, which historically run workloads on Oracle databases, now want more flexibility in licensing and running such solutions.
With Splendid Data, we have been partnering for many years to help customers replace Oracle workloads. For many years we have been maintaining a partnership with Splendid Data to support customers in replacing Oracle workloads.Together with your team, we carry out an assessment of existing Oracle workloads and analyse how the data stocks and any business logic in the form of stored procedures can be migrated to the open source database PostgreSQL. In addition, we check which adjustments to the application code are necessary.
PostgreSQL is one of the most popular and well-established database solutions and is used by many companies and government agencies as the first choice for transaction-based workloads.
Together with Splendid Data and your team, we plan and carry out the migration of your Oracle database to PostgreSQL and support the operation of the systems, whether in the private or public cloud - if desired, also combined with our 24/7 SLA. As a customer, you receive the usual enterprise support, continuous and tested updates and an open source solution without vendor lock- in.
Splendid Data Key Features
PostgreSQL with enterprise support and updates

Oracle to PostgreSQL migration (data, stored procedure and code)

Elimination of the vendor lock-in

Simple and fair subscription model
No vendor lock-in and simple subscription model
By migrating to PostgreSQL, you eliminate vendor lock-in and have the flexibility to run your databases on your own infrastructure or in the cloud. With the simple and fair subscription model from Splendid Data and our SLA, you can still count on enterprise support and updates.
Oracle to PostgreSQL Migration
As a Splendid Data partner, we will guide you through the migration process to make the Oracle exit as simple as possible. Thanks to Splendid Data's in-depth knowledge of Oracle and our expertise in the field of open source technologies, you have trusted partners at your side to migrate and operate even critical workloads securely.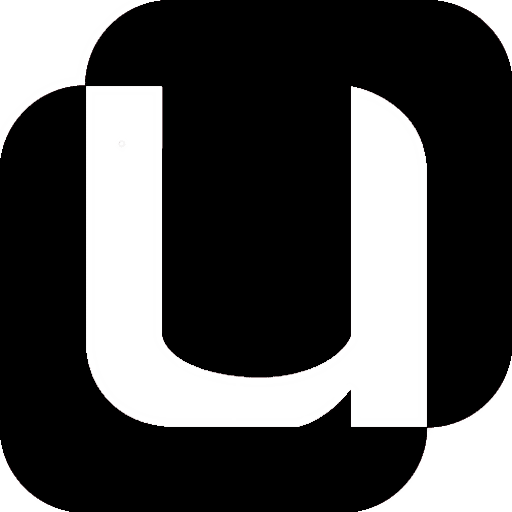 The comprehensive server software
Univention Corporate Server (UCS) is the comprehensive server software for running and administering entire IT infrastructures. The integrated identity and access management system makes the simple administration of applications, users and resources possible.
Users, applications and resources can easily be managed and administered using an intuitive web interface.
Thanks to support for various interfaces, UCS can easily be integrated into existing environments. Comprehensive Active Directory functions enable both the integration with Microsoft Windows environments as well as their replacement.
The integrated App Center offers a large number of open source and enterprise solutions that can be deployed with just a few clicks.
Thanks to our long-standing Univention partnership and the experience gained from many customer projects, we are the perfect service provider to support you in planning and operating UCS in your IT organization.
UCS Key Features
Enterprise Linux server system with many extras

Identity and access management incl. single-sign-on Solution Single-Sign-On Solution

App Center with numerous open source and enterprise solutions

Active Directory & LDAP Support
Linux server system with many extras
UCS is more than just a Linux distribution; it is a complete solution specially designed for corporate use, in which the services provided are optimally integrated and linked to the central IAM solution. There is no faster way to implement a complete open source server stack in an IT environment.
Compatible and expandable
Thanks to the excellent Active Directory support, UCS can be easily integrated into existing Windows domains or even replace them. Thanks to the integrated App Center, a variety of open source and enterprise solutions can be easily installed - without any tedious, additional integration work.