Manage all your Kubernetes clusters with SUSE Rancher effortlessly
You've embraced multi-cloud and are rolling out new releases every day or even hour using Kubernetes. But you're losing track of your clusters, and management has become a hassle. You've investigated SUSE Rancher, but you need help figuring out how to set up the solution optimally. Or you need someone to support you in the long run. No worries, we're here to help! We'll figure out what you need, support you, and provide you with all the knowledge you require to run it independently in the future. So are you ready to accelerate your cloud journey?
Are you ready to unlock the potential of SUSE Rancher?
Why is Adfinis the partner you are looking for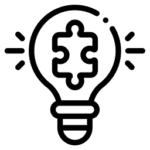 You need someone who understands Kubernetes
We started working with Kubernetes even before it was ready. We saw the potential and, since then, embraced the Kubernetes way. So we have seen it all and can help you overcome your struggles building and managing your clusters. 

You need a techie who understands you
We'll reach common ground during our Cloud Discovery Workshop, techie to techie. This session helps us to hit the ground running. Do you need a vertical prototype? Got it! Want to pick our brains on your challenges? No problem!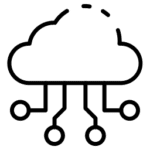 You want to start where you are on your cloud journey
Some organizations are well advanced on their cloud journey, and some are just starting. We'll meet you where you are and define where to go – together. We can show you best practices but also carve a unique journey with you.  
SUSE Rancher services we offer
To offer you the right services, we need to know your specific challenges and wishes. But we can help you with: Check-in: Talk to us
Since everyone starts on a different phase in the cloud journey, we'll talk to you about where you stand, where you want to go, and what you need to get there. Free of charge. We can decide together if SUSE Rancher is the solution for the results you'd like to achieve, and if so, we'll move ahead to the discovery phase. Plan: Cloud Discovery Workshop
Techie to techie, we'll dive deep into your cloud and container practices and ideas to find out what we can do to help you on your journey. We'll assess the situation: what you need on a technological level to prepare yourself for your move to SUSE Rancher. And we'll tell you exactly what choices you can make to accelerate your cloud journey.
Build: Vertical Prototype
Enough talking. We want you to start testing to see exactly what support you need. Managing your Kubernetes with SUSE Rancher is smooth and easy, but if you have questions about dashboards, the management, or how Rancher, for example, fits in your CI/CD cycle for deployment, this is the time to figure it out and ask for help. Build: building and getting SUSE Rancher ready for use
We build the solution and platform based on the design, goals, integrations and personal preferences. We'll help with implementation, security, compliance, automation and integrations with, for example, identity access management tools. And we'll show you how we do it, so you can continue to build like that yourself in the future. Run: Managed Services
We'll never leave you with a black box, but we'll adjust our services based on your needs. We can help you onboard users and tell them everything we know. We'll deliver helpdesk services for your users and cover first- to third-level support. And we can even manage the whole solution for you as part of our Managed Services.
Are you ready to accelerate your cloud journey with SUSE Rancher and Adfinis Professional Services?