HashiDays is HashiCorp's regional cloud conference that brings together cloud technical experts, platform teams, thought leaders, and executives in person and online to share their insights and learn about the latest advances from HashiCorp. In this blog, we invite you to join us as we explore the dynamic world of HashiDays, where ground-breaking innovations in cloud technology take center stage.
HashiDays made a successful debut this year. As partners, we were impressed by the top-notch organization of the event. The agenda was thoughtfully planned, and the technical sessions were well-structured, which facilitated a seamless flow of the conference.
We set off from Zurich the day before the conference itself, as we were kindly invited to a dinner organized by HashiCorp at the Harlachinger beer garden in Munich, followed by a refreshing drink on the roof of the Cloud One Bar.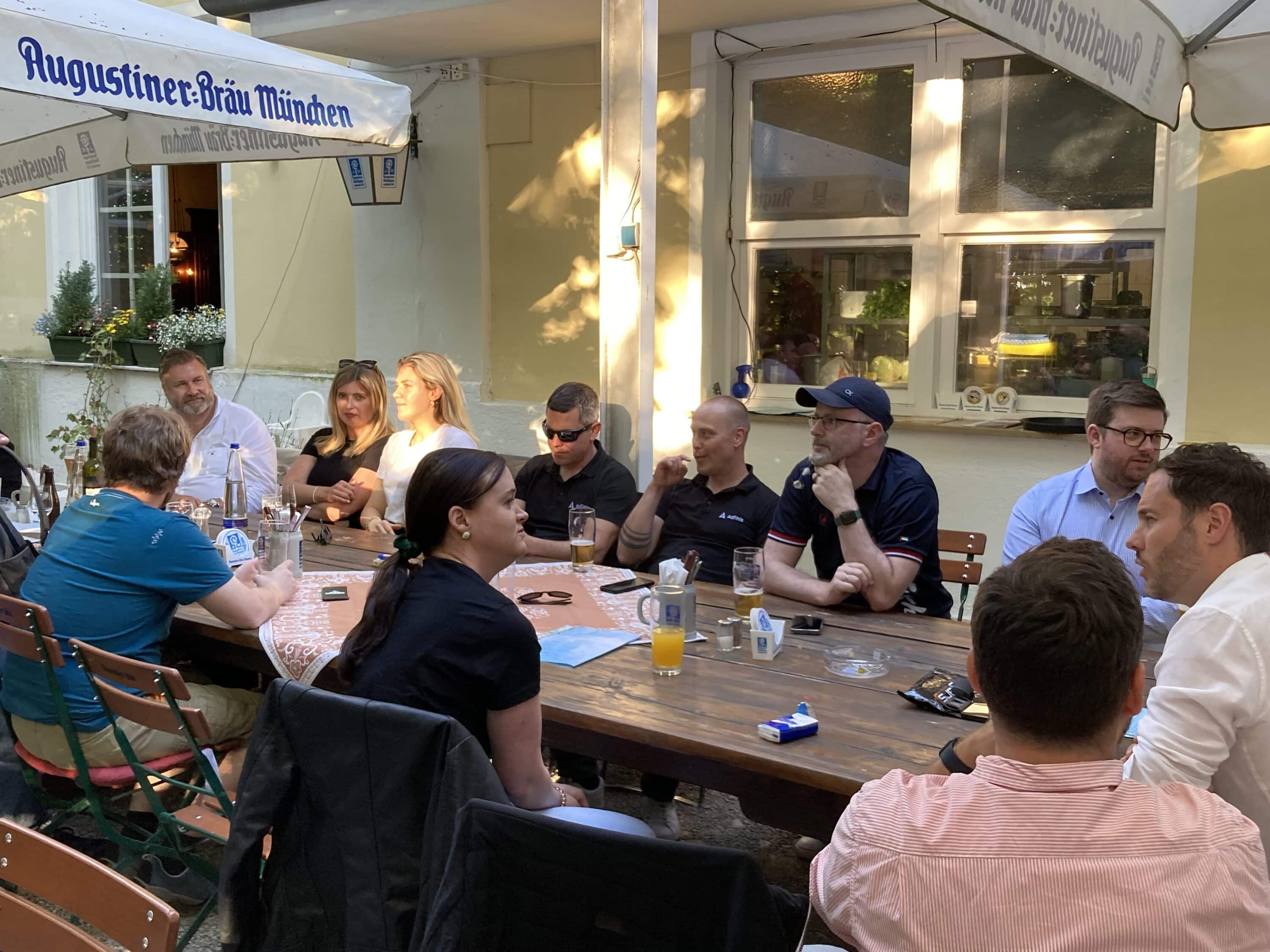 The following day, we started our adventures with breakfast at the INNSiDE hotel, right next to the conference venue, from where we could directly launch into the keynote. The keynote briefing by HashiCorp CEO Dave McJannet and Armon Dadgar brought us up to speed with the latest developments in the HashiCorp products Vault, Boundary, Consul, and Terraform (in that order). We would like to highlight the high quality of that keynote particularly.
Care must be taken, however, not to confuse announcements or features of enterprise releases (typically, binaries that are installed and used on-prem in a self-managed fashion) with new capabilities in the HashiCorp Cloud Platform (HCP) SaaS-based offerings.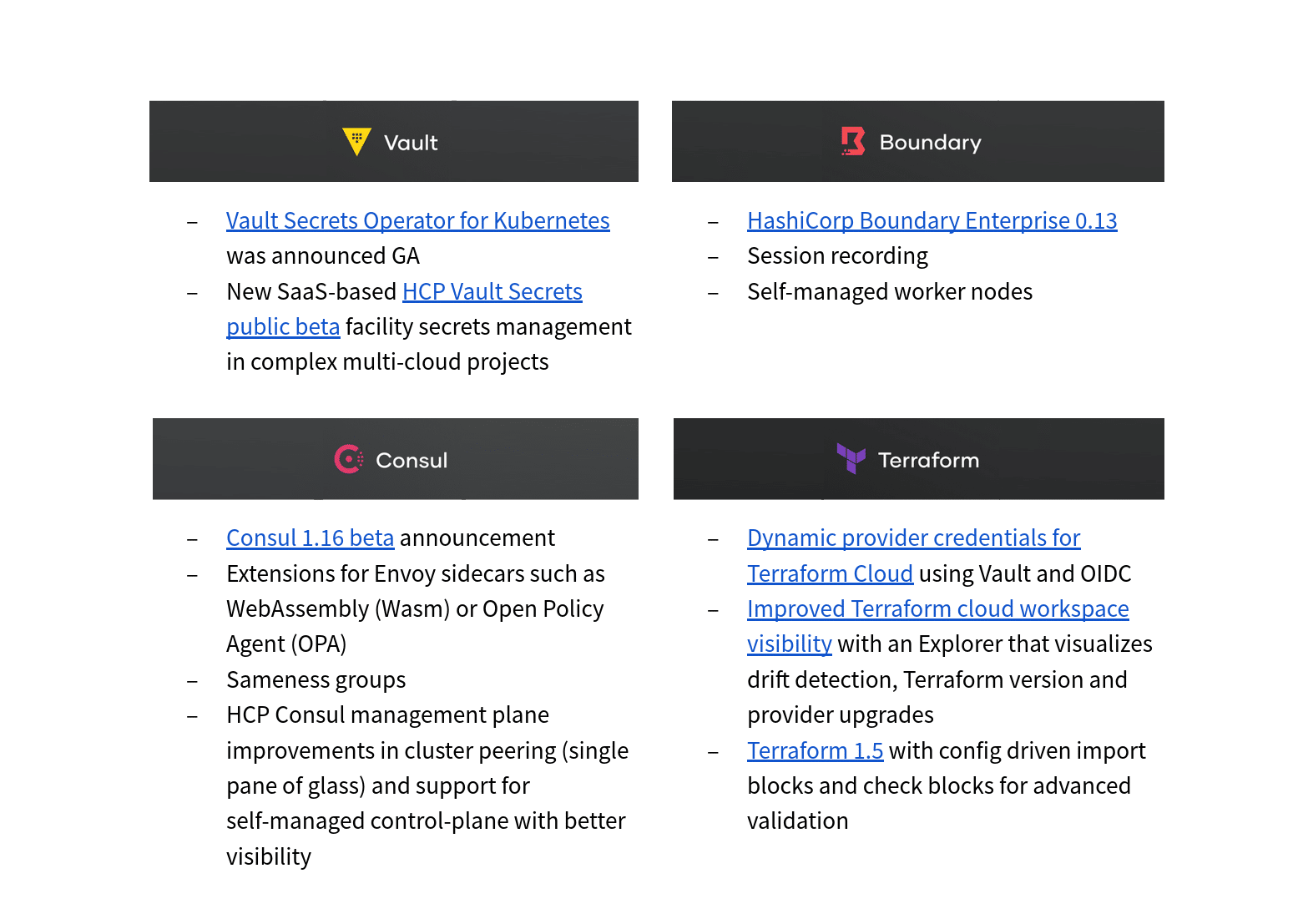 We would love to talk to you about your journey with the HashiCorp product line. Don't hesitate to contact us so we can learn about your business needs and how you plan to streamline and improve your IT landscape using the HashiCorp tools.
The keynote was followed by a series of highly interesting and technical talks, some of which are summarized below.
Dan Barr (HashiCorp) introduced us to the new import and check blocks in the latest Terraform 1.5 release. Cole Morrisons (HashiCorp) presentation discussed the scalability issues of larger teams and software and how service mesh approaches with Consul can solve common communication issues in these phases of technological and organizational/business growth.

After lunch of salad, curry, and burgers, the HashiCorp presenters were followed by two applied, down-to-earth testimonials (ironically, on the top floor of one of the tallest buildings in Munich). They realistically portrayed the usage of Terraform in real-world scenarios.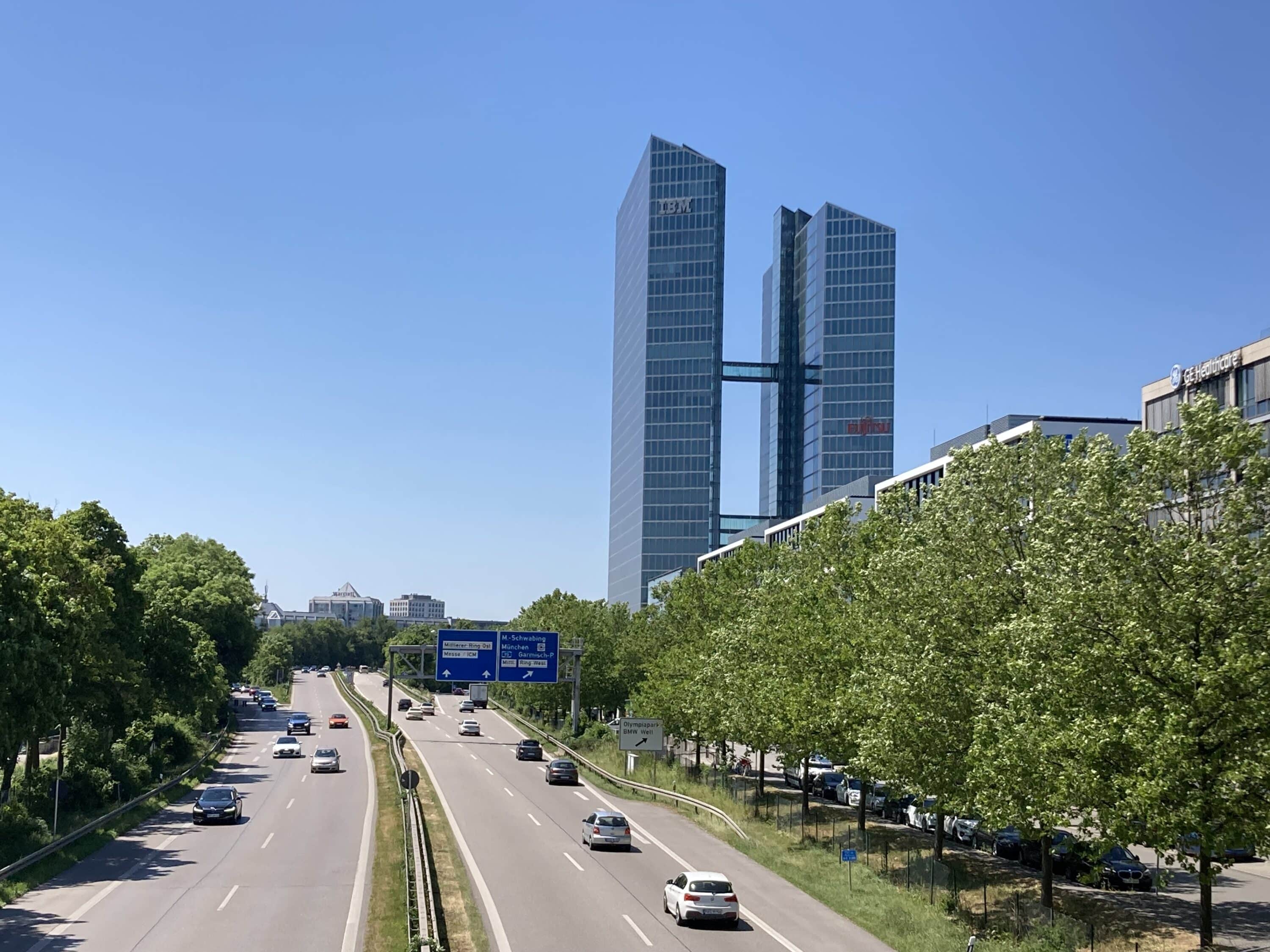 Pedro Miranda (Adidas) presented the optimisation and modularisation phases of their Databricks Lakehouse infrastructure with Terraform. It was fascinating to see how they were able to reduce the time it takes to apply code from roughly 20 minutes to 20 seconds just by separating parts of the Terraform state with modules and template scripts. The approach taken with Jenkins and the migration between the different Terraform module versions was conventional but inspiring nonetheless. Eventually, the new release helps to create "Data Products" in a self-service fashion from the start through parametrization. In contrast, earlier deployments required extensive tuning of the deployments (ticketing workflow) to provide the required infrastructure features.
Patrick Koch (AVL List GmbH) presented the migration journey from the Concerto legacy Windows application (used for engine testing in the automotive industry) to a cloud-native application running in a Linux container running on Azure. It was shown how Infrastructure as Code with Terraform supported the migration to the cloud. Patrick demonstrated vividly why it pays to perform such migrations slowly with a "lift and shift" approach first. This makes it much easier to argue about the necessary components for a complete re-implementation as a cloud-native workload later on.
The last two sessions in the technical track were hands-on labs, where we could follow the step-by-step instructions by Robin Beck and Robin Norwood (HashiCorp) on how to inject SSH certificate in HCP Boundary and how to authenticate Terraform providers in Terraform cloud with dynamic credentials. It was exciting to see how HCP Boundary can now use the Vault SSH secrets engine of an on-prem Vault installation by using a self-hosted Boundary Enterprise (PKI) worker node. Again, it was important to differentiate between the capabilities of the SaaS-based HCP Boundary offering and the on-prem Boundary Enterprise worker node. Whereas "credential brokering" can be achieved with Boundary control plane deployed locally, the "credential injection" is currently only available for deployments with control-plane nodes managed by the HashiCorp Cloud Platform.
In addition to the technical sessions, the event offered an exclusive leadership track with speeches from SBB, Roche, Deutsche Börse, and ITZBund. Each talk was informative and blended smoothly into the overall program.
Networking was a central aspect of the HashiDays. There were numerous opportunities for discussions with customers, distributors, and competitors that were enlightening and productive. Moreover, we had the chance to meet with HashiCorp's sales management. This interaction allowed us to solidify our partnership and discuss how we can further enhance our collaboration.
In summary, the first edition of HashiDays was a success. The combination of a great organization, high-quality presentations, and productive networking contributed to a very positive experience. We are already looking forward to the next edition!
If the article resonates with you or you have some questions regarding the technical topics mentioned above, we would love to hear back from you and continue discussing your IT infrastructure plans.