Maximize the security of your data with ownCloud
You've got data that needs to be safe, based on your own rules and policies. Which is why you've chosen ownCloud to store and manage data safely on-premise. But how do you migrate to ownCloud? How do you integrate the solution into your entire IT ecosystem? And how do you ensure a smooth adoption? We are here to help. Our Adfinis Professional Services offer the complete package: planning for migration, through to 24/7 managing your ownCloud solution. Are you ready to maximize your security?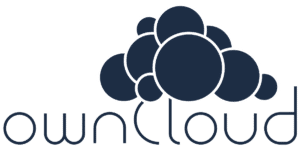 Learn more about ownCloud
Integrate ownCloud with Microsoft
Are you ready to unlock the potential of ownCloud?
Why we are the partner you are looking for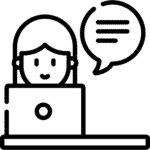 You need an expert who knows about integration
Building a collaboration environment to share documents and data means that ownCloud rarely stands alone. We'll help you get a comprehensive picture of all the necessary integrations and help you set up the integrations while maintaining all the security measures and policies you have put in place.


You want to be correctly onboarded
Installing and using ownCloud isn't rocket science, but how do you migrate the data for your users for a smooth transition? We'll help you get a clear view of how to best migrate your data, using our experience, and ownCloud's latest developments and best practices. In addition, we'll support your team in using ownCloud and getting the most from its features.

You need someone who gets your passion for security
There's an obvious reason for choosing ownCloud for your on-premise data center: you need to keep your data safe and protect your users. That's why you don't want to migrate to the public cloud, and you need someone who gets that. We do! So, we'll also show you how ownCloud can complement your security strategy.
Enrich ownCloud with Collabora Online
If you have strict security policies, it doesn't make much sense to use a SaaS office offering from one of the prominent cloud vendors to work with the data you have stored in your ownCloud. So we suggest using Collabora Online. This solution offers collaborative editing of documents, tables, and spreadsheets within your private, on-premise environment. Meaning you can work on any data within ownCloud using Collabora Online. We will also help install relevant templates and fonts to tailor your corporate design needs. And we'll help you set up Collabora Online to ensure you can maintain the security policies you have set up for your ownCloud environment. To offer you the right services, we need to know your specific challenges and wishes. But we can help you with: Planning and design
The proper implementation of ownCloud needs some experience, and you need to have a clear idea of where you are now, where you want to be, and how to get there. It involves discussing access rights, and SSO integration, embedding into surrounding systems like backup and monitoring, and maintaining the solution. We'll help you transition smoothly into the secure collaboration environment that ownCloud offers. Migration
You probably already have another solution in place to manage your data and documents. How do you ensure that everything lands safely in the new environment? We'll help you set up the correct parameters in the new environment, plan the migration, and migrate data and documents for you. Migrating data has never been so easy. Integration
ownCloud rarely sits on its own. So we'll help you get a clear picture of the solutions ownCloud needs to integrate with and help you with the integration process itself. The bigger the organization and the more critical ownCloud is, the more complex the integrations will be. Setting them up correctly protects you from any problems in the future. Setting up Collabora Online
To collaborate live on documents, you need a solution that is inherently integrated into your ownCloud. With Collabora Online, employees can quickly work on the same document simultaneously. We'll help you set up the integration and, if needed, stimulate adoption by offering training and workshops to work with Collabora Online. Managed Services
If running IT isn't your core business, you can outsource the management of your ownCloud and Collabora Online. And we can do it for you! We'll ensure the solution is correctly installed, integrated, and up-to-date. We'll resolve any issues and inform you about them too. Of course, we'll also support any users who run into problems.
Are you ready to unlock secure collaboration with ownCloud and Collabora Online?