Get complete control over your Kubernetes platforms with Red Hat OpenShift
Suppose you're working with Red Hat and containers. In that case, chances are you've investigated Red Hat OpenShift to orchestrate containers, manage Kubernetes, and fully unlock the potential value of hybrid and multi-cloud. We're here to help you get everything you need from this platform. Whether you're looking to migrate, integrate or start from scratch to modernize your applications, we'll find out where you stand and accompany you along your journey. Are you ready to unlock everything Red Hat OpenShift and the hybrid cloud have to offer you?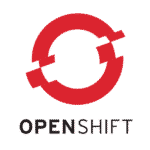 Keep everything safe with Red Hat Advanced Cluster Security for Kubernetes
Do you know how the development of new applications and the deployment of Kubernetes affects your security? Stay safe with Red Hat StackRox! This additional security solution is complementary to the functions in Red Hat OpenShift. It sits between development and operations to dynamically check your containers for vulnerabilities. We can help set up this solution for you as part of your Red Hat OpenShift deployment or as a standalone project.
Why is Adfinis the partner you are looking for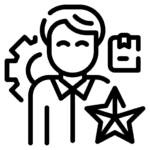 You need a Kubernetes expert
We were early adopters of Kubernetes, recognizing its immense potential and fully embracing the methodology. If you're grappling with the complexities of building and managing your clusters, we've got you covered with our tried-and-tested approach.

You want to talk techie to techie
We'll chat techie to techie during our Cloud Discovery Workshop. This session sets us up for success, so we can hit the ground running. Furthermore, you can pick our brains on your challenges, or we'll help you set up a vertical prototype. We've got you covered!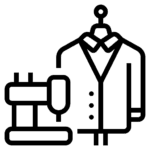 You want a tailored cloud journey
Whether your organization is well advanced on the cloud journey or just starting, we'll meet you where you are. We'll work together to create a unique journey tailored to your needs and goals. Let's explore!
Services we offer
To provide you with the right services, we need to understand your specific challenges and requirements.
Check-in: talk to us
As each organization has a unique starting point in its cloud journey, we'll chat with you first. We'll assess your current position, destination, and the tools and resources needed to accomplish your objectives. Based on the results, we'll decide together how Red Hat OpenShift can fulfill your needs". And the best part? It's entirely free of charge. Plan: cloud discovery workshop
During the Cloud Discovery Workshop, we'll deep dive into your cloud and container practices. We'll talk techie to techie to assess what you need on a technological level to prepare for your move to Red Hat OpenShift. Of course, we'll share what we can do to help you and give you all the options for a smooth cloud journey. 
Build: vertical prototype
It's time to start building. First, we'll test to see if we've got everything we need. Working with Red Hat OpenShift isn't hard, but you might miss the knowledge to unlock all its features and functionalities. That's why we're going to assess what you need to know about dashboards, how to manage them and how they fit into your CI/CD cycle Build: getting Red Hat OpenShift ready for use
In this phase, we'll build the solution based on the design, goals, integrations, and personal preferences. We'll help with implementation, security, compliance, automation, and integrations with, for example, identity access management tools. Also, we'll tell you exactly how we do it, so you can keep building in the future. Run: Managed Services

We'll adjust our services based on your needs, and you just might need someone to run your Kubernetes clusters for you. Therefore, we also offer Red Hat OpenShift as a Managed Service. We'll adjust our services to your needs, such as helpdesk services, first to third-level support, and fully managed solutions.
Are you ready to accelerate your cloud journey with Adfinis Professional Services for Red Hat OpenShift?