Adfinis appoints a Chief Strategy & Growth Officer and a new Chief Commercial Officer
As of July 01, 2022, Michael Moser will move into his new position as CGO. Gil Oliveira will succeed him as CCO.
Adfinis, a leading Swiss IT company for Open Source solutions, has appointed Michael Moser as the Chief Strategy & Growth Officer (CGO) and Gil Oliveira as the new Chief Commercial Officer (CCO) with effect from July 1st, 2022. Adfinis is driving its international growth and has restructured its executive positions to tailor to this success. As a company, Adfinis is firmly committed to sustainable solutions without vendor lock-in to foster digital sovereignty.
New C-level With an International Focus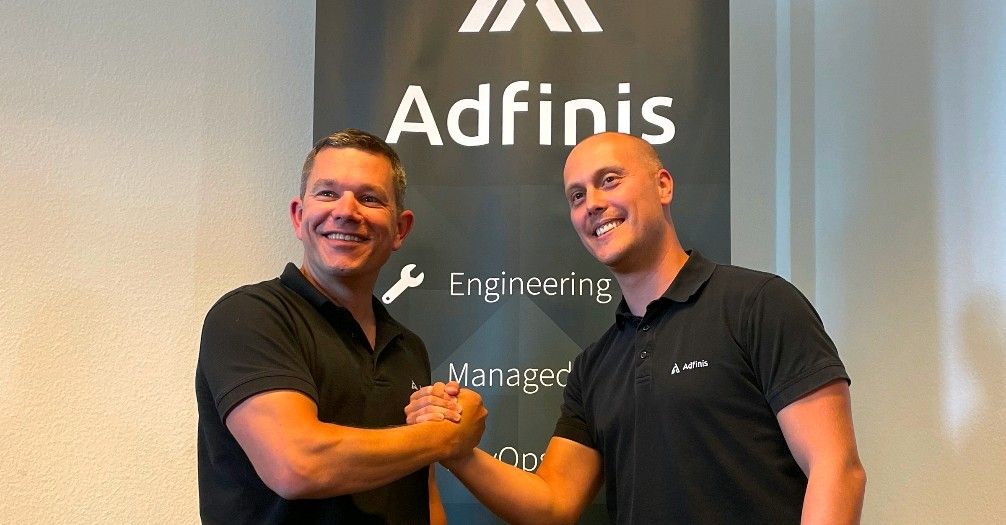 Michael Moser, founder of Adfinis and Chairman of the Board, will drive further global growth in his operational leadership role as CGO. He will work closely with existing and future subsidiaries to ensure that they all share the common corporate vision and mission, and can operate their business in a way that best fits their market needs.
Adfinis values its strong partnerships with enterprise Open Source software vendors, particularly HashiCorp, Red Hat, SUSE and GitLab, which Michael Moser will take to a new level and expand with a stronger international focus. In addition, his experience and industry knowledge will help to extend the Adfinis portfolio by implementing new products to grow faster using scalable offerings. Michael will continue to support the team with its large key accounts with his extensive experience. Adfinis is delighted that Michael Moser is taking on these new responsibilities and strengthening the excellent and long-standing partnerships.
Gil Oliveira Takes over CCO Role
As a long-time member of the sales team and with his many years of experience with the customers and partner ecosystem of Adfinis, Gil Oliveira will take over the current role of the CCO. 
Gil started in 2006 at Adfinis and has gone through different roles and positions – including as team leader of the Sales Operations Team. Taking over the new responsibility, he will lead the Swiss sales team, oversee the sales targets, and implement commercial strategies.