Quickly get maximum security with HashiCorp Vault
To keep your secrets safe and unify your secret management, you've selected HashiCorp Vault. However, you feel overwhelmed with all its possibilities. Or maybe you've managed to install and configure it, but you're not sure if you've done everything correctly. We're here to help. We'll ensure that HashiCorp Vault is correctly installed, configured, and optimized*. And we won't leave until we've taught you everything you need to know!
*We'll first assess what you need, of course!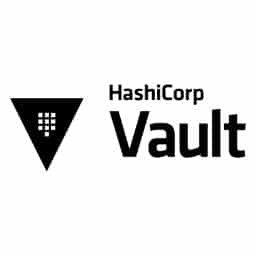 Are you ready to unlock the potential of HashiCorp Vault?


You need to keep your secrets safe, but easily accessible
At Adfinis, we transformed our experience and customer projects into pieces of code and best practices. You can benefit from that and speed up your time-to-market with HashiCorp Vault. You don't have to invent the wheel yourself; you can hop onto our bandwagon.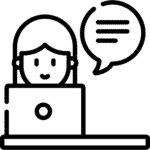 You need a HashiCorp Vault expert
You've selected HashiCorp Vault to manage your secrets. However, you lack the skills to properly implement or configure it. The solution is easy to use, but the number of options and possibilities overwhelms you. We're here to help to keep your secrets safe.

You need more than HashiCorp Vault
Vault is built with HashiCorp Terraform, lands on Kubernetes and integrates with thousands of apps and machines. Sounds like a lot? Let's look at it together. And even if we haven't integrated an app or your code yet, we have the conceptual knowledge to make it work within no-time.
Are you ready to keep your secrets truly safe with HashiCorp Vault? Do you want to guarantee it stays that way? We're here to help.
Driving secrets management at Swiss Federal Railways (SBB) 
The right service for your needs largely depends on your current situation and what you need to manage your secrets. But we can absolutely help you with: Architecture & Design
To unlock all the potential that HashiCorp Vault Enterprise has to offer, how it best suits your needs and how you can tackle any challenges, we'll lead you through the maze with our proven workshops where we'll design the best fitting solution, together with your stakeholders. We'll investigate what authentication or authorization secrets you want to keep safe, what policies you want to uphold, how to integrate Vault into your workflows and many things more. Together we'll get a clear image of what needs to be done. Health Check
Aren't sure if you implemented, configured, or integrated HashiCorp Vault correctly? Need the assurance the solution works like it should? And want to know how you can optimize? With the Health Check, we'll screen the solution you've built and give you all the insights and knowledge on how to bring HashiCorp Vault onto the next level.
Vertical Prototype
Your secrets will depend on HashiCorp Vault Enterprise and therefore, we need to guarantee that it works perfectly. In the Vertical Prototype we'll do just that. We can test the environment you've built yourself or help you with the initial implementation, configuration, and integrations, and then test it. Did the test succeed? Great! Did it not? We're here to help you setting things straight. Platform Readiness
Whether you just decided to work with HashiCorp Vault or even worked with the open-source version: we can help you implement, configure, and integrate the Enterprise solution. Our best practices and readily available code, using HashiCorp Terraform, Helm or Ansible will speed up the whole process from the discovery of all its possibilities until the very last integration, so you'll have your secrets safe in no-time.

Service Readiness
Have you defined an initial concept of your HashiCorp Vault Enterprise platform but struggled to get it up and running? Are you unsure how to deploy, configure and integrate Vault Enterprise to achieve production readiness? As part of the Platform Readiness, Adfinis supports you in deploying the Vault Enterprise platforms following cloud native and GitOps methodologies and HashiCorp best practices. Managed Service
If you rather not manage HashiCorp Vault yourself, so you can focus on your core business instead, we can manage it for you. We'll guarantee the solution is set up and configured correctly and the integrations work, regardless of the solution of which you need to keep the secrets safe. When troubles arise, we'll let you know, and, of course, we'll solve them as well.
While HashiCorp Vault delivers the tools, we provide engineering and operations expertise to implement a tailor-made solution together with your IT team.
Please click here to accept our cookie policy to access our contact form